NEW Edited Volume | Yoga and the Traditional Physical Practices of South Asia
Apr 25, 2023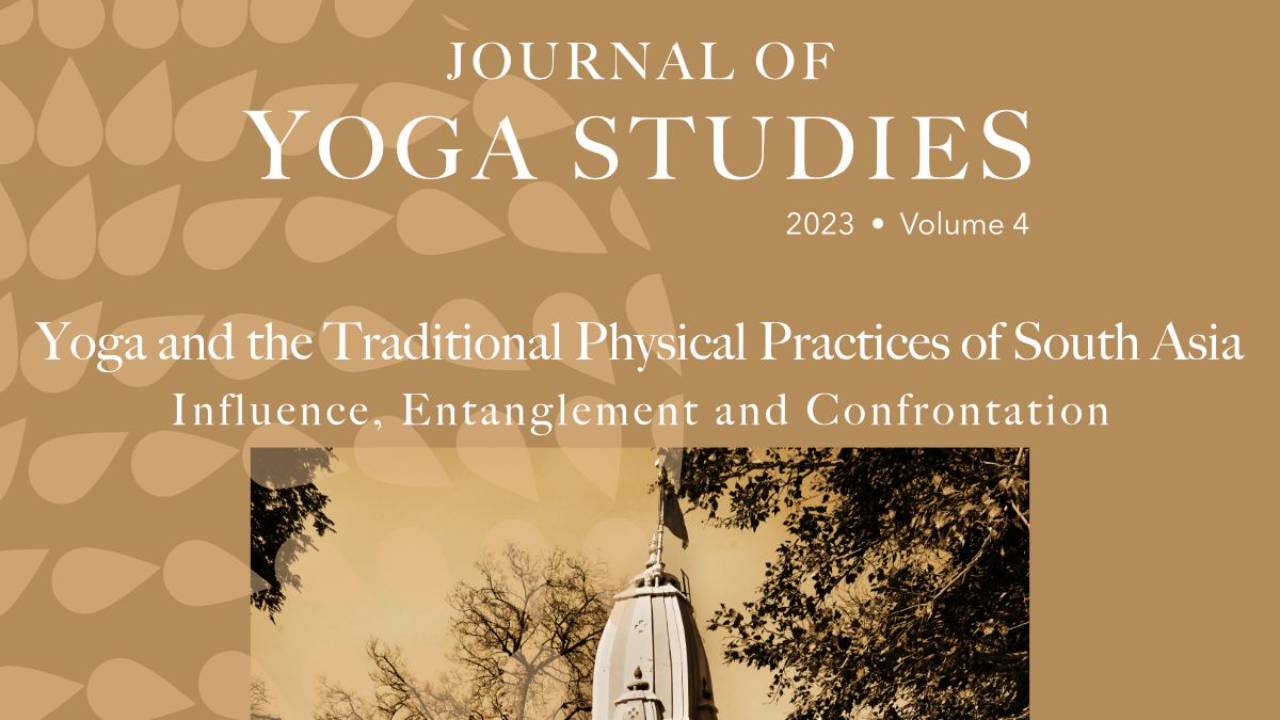 Yoga and the Traditional Physical Practices of South Asia: Influence, Entanglement and Confrontation (eds. Bevilacqua & Singleton 2023)
This special issue of the Journal of Yoga Studies is an edited volume by Daniela Bevilacqua and Mark Singleton with peer-reviewed chapters from sixteen authors, many of whom are faculty members here at Yogic Studies. This volume is the outcome of a workshop held at SOAS University of London in November 2019, under the auspices of the five-year, ERC-funded Haṭha Yoga Project (HYP).
The volume is open-access and can be downloaded freely. A print version of the book will follow in the near future. You can explore the volume, which includes an article on "Yogi Sculptures" by YS Founder and Director, Seth Powell.
Table of Contents
Daniela Bevilacqua and Mark Singleton
1. Premodern Yogāsanas and Modern Postural Practice: Distinct Regional Collections of Āsanas on the Eve of Colonialism.
Jason Birch and Jacqueline Hargreaves
II. YOGIS, ACROBATS OR DANCERS?
2. Yogi Sculptures: Complex Āsanas Across the Deccan.
3. Royal Amusements, Sports, Acrobats and Yogic Practices According to the Sāmrājyalakṣmīpīṭhikā.
4. Dance as Yoga: Ritual Offering and Imitation Dei in the Physical Practices of Classical Indian Theatre.
III. MARTIAL ARTS, POLE AND EXERCISE
5. Zurkhāneh, Akhāṛā, Pahlavān, and Jyeṣṭhī-mallas: Cross Cultural Interaction and Social Legitimisation at the Turn of the 17th Century.
Philippe Rochard and Oliver Bast
6. Poles apart? From Wrestling and Mallkhāmb to Pole Yoga.
7. Uncovering Vyāyāma in Yoga.
8. Prostration or Potentiation? Hindu Ritual, Physical Culture, and the "Sun Salutation" (Sūryanamaskār).
9. Managing Wind and Fire: Some Remarks from a Case Study on Kaḷarippayaṟṟụ.
10. Firm Feet and Inner Wind: Introducing Posture in the South Indian Martial Art, Kaḷarippayaṟṟ ̆.
IV. EXCHANGES WITH CHINA AND TIBET
11. Is There Such a Thing as Chinese Yoga? Indian Postural Therapies in Mediaeval China.
12. Knowledge Transfer of Bodily Practices Between China and India in the Mediaeval World.
13. Tracking the Illusory Magical Wheel: Physical Yoga in Tibetan Tantra and Dzogchen.
14. The Embodiment of Meaning and the Meaning of Embodiment: Theoretical and Methodological Concerns in the Study of Postural Practice.