Program Description
This is not your average trip to India. This 10-day journey through the sacred sites of Karnataka is unlike any other tour you will encounter. Each day we will visit special historical sites connected with the ancient traditions of Hinduism, Buddhism, and Jainism—all with a special eye towards the history and philosophies of yoga. This "Embodied History" of yoga tour allows participants to uniquely uncover yoga's past by experiencing the rich visual and material culture of India preserved through the millennia in its many sacred temples, caves, mountains, rivers, and shrines. Imagine—Indiana Jones meets spiritual pilgrimage meets academic study abroad program. We hope you can join us for this special educational and cultural journey into the heart of south India. 
Space will be limited.
REGISTRATION OPTIONS
Itinerary*
Day 1 — Bangalore, Orientation
Day 2 — Shravanabelagola,  Hoysaleswara & Kedareshwara Temples
Day 3 — Chennakeshava, Patañjali Belur Temple, Shringeri Matha & Temples
Day 4 — Kedareshwara and Kadambeshwara Temples
Days 5-7 — Hampi Temples & Environs (UNESCO World Heritage site)
Day 8 — Aihole, Pattadakal Temples
Day 9 — Mahakoota, Badami Temples & Caves
Day 10 — Conclude in Belgaum, 

Belagavi Airport
*Complete itinerary, hotels, and detailed travel schedule will be provided prior to trip.
Trip Pricing Includes
*Morning yoga practice w/ Kory
Daily vegetarian breakfast + dinner
Private or shared accommodation options at 4-5 star hotels / eco resorts
AC bus transportation to all sites
Guided history + philosophy lectures w/ Seth
Seth's Custom Trip Guidebook (printout + PDF)
Recommended Readings (PDF)
Not included: roundtrip airfare to Bangalore, lunch, personal spending, driver tip, return travel from Belagavi (IXG) airport. 
* Yoga practice will consist of invigorating yet relaxing Āsana, functional movement, breath work, and meditation. Practices will be dependent on travel schedule and available facilities.
Dr. Seth Powell
PhD, Harvard University
Founder & Director, Yogic Studies
Seth Powell is a scholar of Indian religions, Sanskrit, and yoga traditions, who earned his PhD in South Asian Religions at Harvard University. His dissertation comprised a critical edition, translation, and detailed study of a 15th-century Sanskrit yoga text from south India known as the Śivayogapradīpikā—which uniquely combines yoga, ritual, and devotion. He also works extensively on the visual and material culture of yoga in premodern India, uncovering yoga's past through temple sculptures.
As an educator, Seth is passionate about sharing the latest academic research on yoga's vast history and philosophies and is gifted in his ability to present the ancient teachings of yoga clearly in an accessible, light-hearted, and inspiring manner—while maintaining a rigor and sensitivity to traditional Indian knowledge systems. Seth has spent numerous year traveling and conducting field research in India, including at many of the sacred sites we will be visiting in Karnataka. He will be sharing this research and knowledge with you throughout the trip! 
Kory Sheffer
Yoga Instructor
Founder & Director, Alchemy Studio
Kory is the founder and director of Alchemy Studio and Ashtanga Yoga Cleveland Heights. Formerly, Kory was the founder and director of Ashtanga Yoga Napa Valley (Napa, California) which flourished from 2015-2020. Kory has studied with many luminaries but her main teachers and influences include Tim Miller, Sharath Jois, and Mark Robberds. 
Kory is a supportive and encouraging teacher. She recognizes that all students are different and will require a unique and individual approach. She will provide supportive and at times alternative suggestions to ensure that each posture is appropriate for students to incorporate into their practice. Kory will be offering gentle daily āsana practices that will enliven the senses, nourish the body, and awaken the mind—laying the inner groundwork for our days spent traveling and exploring the outer landscape of Karnataka. 
"Traveling to India is, to me, an essential part of a yoga education. Yogic Studies made this daunting journey highly educational, but also accessible and fun! The trip was well thought-out, and Seth Powell was the perfect guide, bringing yoga history and philosophy to life in a dynamic, enthusiastic, and intelligent manner. Basically, it was the trip of lifetime, and one to add to your list! It's changed my view of yoga and steeped my teaching and practice with new meaning and depth."
— Dr. Sabbi Lall, Graduate Student/Yoga Instructor, Boston
"After having taken several courses with Seth Powell through Yogic Studies, I knew that he would be the perfect guide for my first ever trip to India. I wanted to discover India of course, but as a yoga instructor I was also searching for something "more", and I had no time to waste. Seth introduced us to so many incredible and intense places and helped us comprehend the magic of what we were seeing and experiencing. His energy and excitement are contagious, his knowledge boundless, and his smiling disposition most comforting. This experience made my head and my heart explode. I can't thank him enough, and can't wait to go back for more."
— Danielle Nolles, Yoga Instructor, France
"Kory Sheffer is a brilliant teacher and leader, talking thoughtfully about current yoga practice, and bringing new dimensions to how I approach my practice and teaching in terms of considerations such as functional range of movement and deepening specific asana. She was clear and supportive in her leadership style during this retreat, taking personal care of us as we went through the strifes of coming to terms with being in such a different place. I feel honored to have met, traveled, and practiced with her."
— 2020 Participant
Registration is OPEN
Sign up for this once in a lifetime journey, using one of the following payment options:
(1 Remaining Private Rooms!)
Private Room - DEPOSIT ONLY
Double/Queen bed • Non-refundable deposit • Remaining payment due by November 1
$500 USD
(3
 

Remaining Shared Room Spots!)
Shared Room - DEPOSIT ONLY
Assigned roommate • 2 twin beds • Non-refundable deposit • Remaining payment due by November 1
$500 USD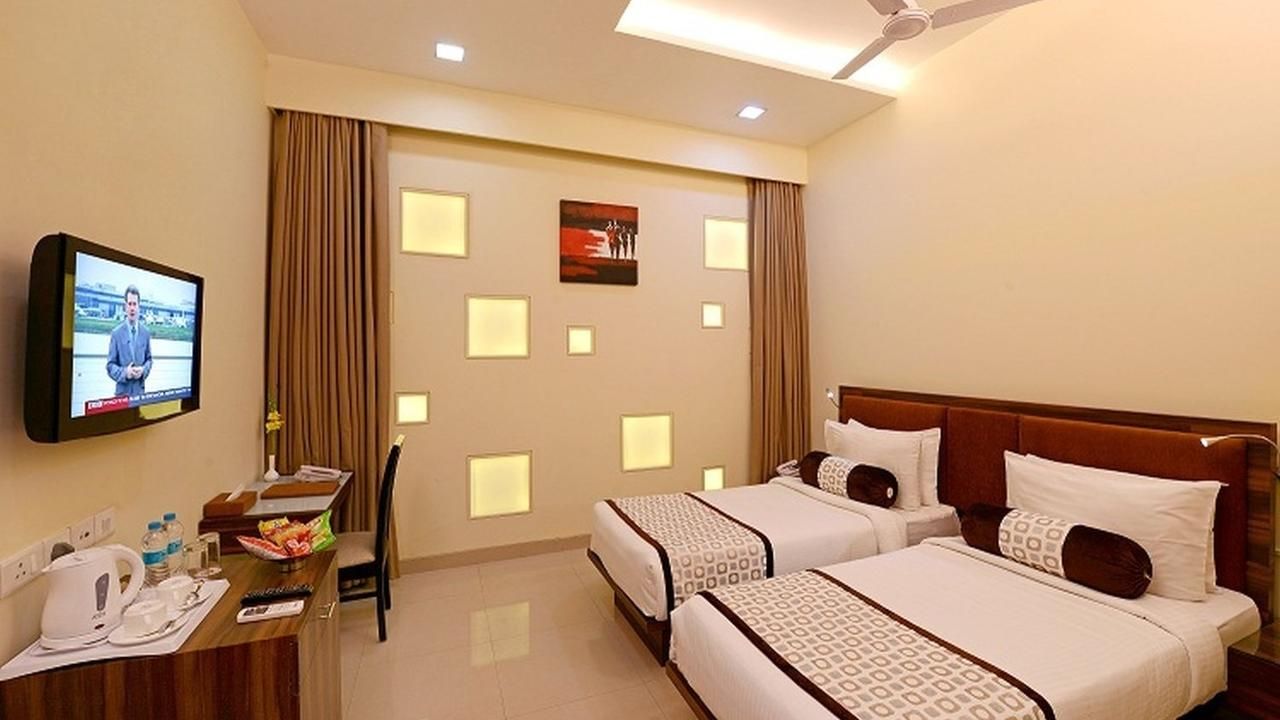 Shared Room - FULL PAYMENT
Assigned roommate • 2 twin beds • Includes non-refundable deposit
$ 2,900 USD
Stay Informed
Sign up for the Yogic Studies mailing list to find out first about upcoming courses, podcast episodes, promotions, events, and the latest research delivered straight to your inbox.